I went a little silly last weekend buying nail polish. Then got lucky yesterday and found 5 of the new 6 colours from Ulta 3. So as my first pot at TAW I figured I would do a nail polish haul picture.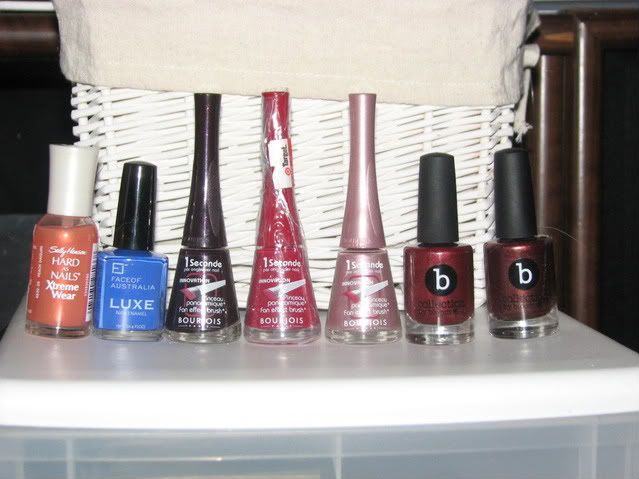 From Left-to-Right:
Sally Hansen, Peach Daiquiri - I was excited by the colour in the bottle and went to put it on for this past week but it is an absolute nothing colourwise. I will give it a try in layering at some stage but I was quite disappointed in this one.
Face of Australia, Ocean Villa - Truth be told I picked this up probably about a month ago now. The blue colour caught my attention and I don't normally do bright type colours, let alone a bright blue & it was only $1.something anyway.
Bourjois, 9 - I've never used Bourjois before, but this colour caught my eye and at $3.24 I could not help myself. Put it on my toes last Saturday night and fell in love.
Bourjois, 7 - After loving 9 I went back the next day and picked up the last two colours they had
Bourjois, 2
b Collection by Bloom, Madrid
b Collection by Bloom, Munich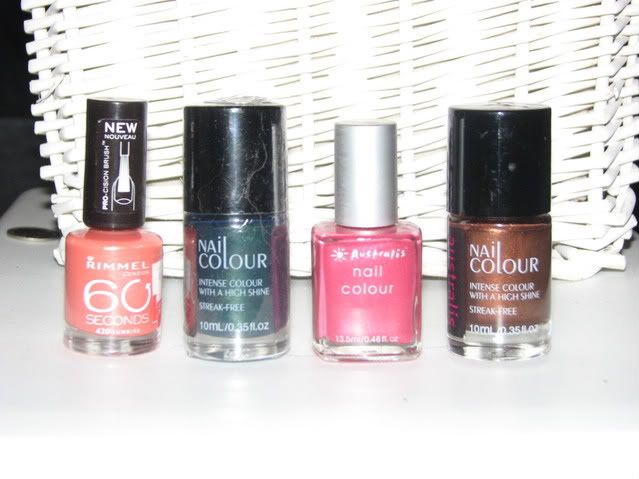 Rimmel, Sunrise
Australis, Emerald Star
Australis, Blossom
Australis, Clear Topaz
All the above were on clearance at on place or another. The most expensive being the Bourjois at $3.24.
Now onto the Ulta 3.
Last Weekend: (My local had stocked up, and it was prior to having brought all the above, otherwise I doubt I would have brought them.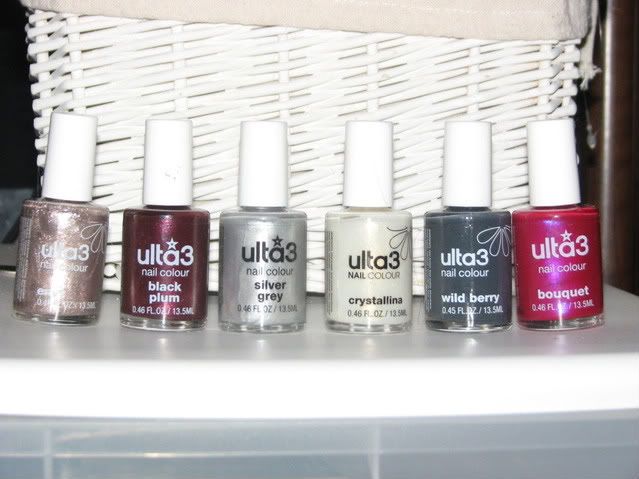 Then this weekend, 5 of the new colours: