So I started buying polish online from oversea's not long after I got back into polish late last year. Today's pack would probably be the 6th or 7th order I have received (opps in about a period of 6-7 months.)
I approach today's box and I can smell polish while I'm still quite far away from it. Hmm... I think a broken bottle...
Opening the Box
Hmm.. Now that does not look good...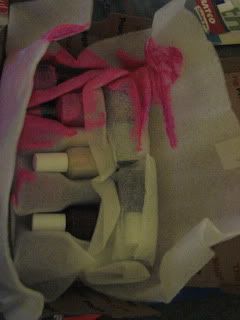 Opening further
Nope not looking good at all...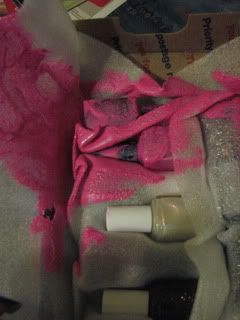 Complete shot:
Not sure exactly how the bit in the lid breaks but apparently it does. Apparently I won't be wearing this nailpolish. The bottle was completely empty for the record.