So this is the first, but second to arrive, order I put through on CC during the 50% off NYX sale. Full of nailpolish. I am super glad this order showed up as there was so many pretties in that box, that it should almost be a crime to have so many pretties in one box.
I thought I was being clever and got all the polishes from the second package to arrive in one photo, until of course I realised I didn't at all. :)
I struggled to get both colour accuracy and the shimmer of these showing up in one pic, so I have 2 of 2 of these photos.
Pic 1
*With Flash*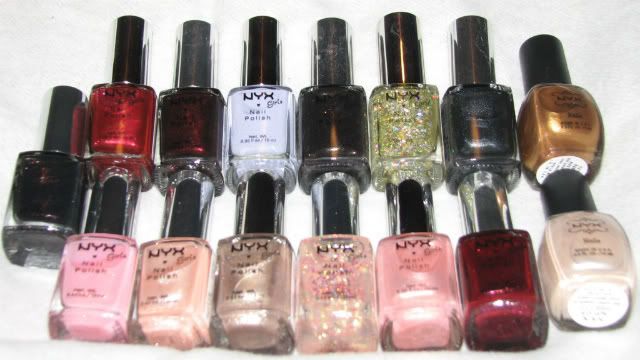 *Without Flash*
Single 1 on the end: Deep Space
Top Row: Genesis, Sexy Plum, Muted Lavender, Collection Noir, Prismatic Gold, Abyss, Antique
Bottom Row: Cheeky Chic, Second Skin, Beige On Caffeine, Dreamy Glitter, Fairy Dust, Woman, Pretty
Pic 2

*Without Flash*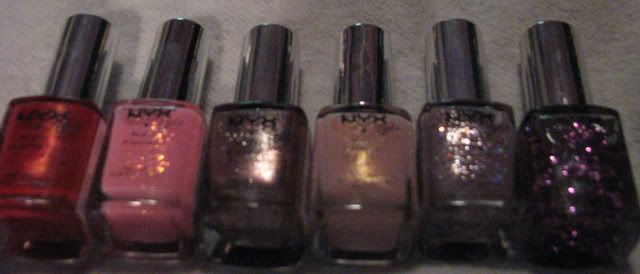 *With Flash*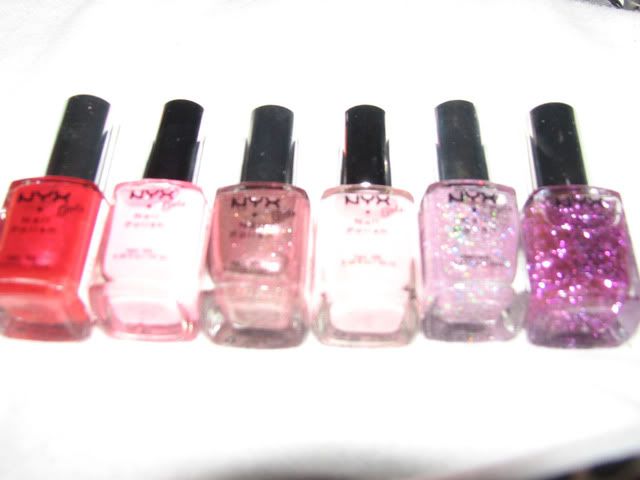 Pure Red Pearl, Baby pink glitter, Shimmer, Sunshine Pink, Dynamic Glitter
Final Pic
With Flash
Smoldering & Maui Sunrise
I had already used these two in a mani, which is why they are seperate. Smoldering works for konading quite well, but I forgot to take pics of my second konading attempt ever.