I picked this one up in Priceline a few weeks ago as I feel in love with it in the bottle - purple with a blue flash with some fine shimmer/glitter to boot. I had not used Model's Prefer polish before & for less than $10 (I think it is $5.95 but don't quote me :) ) in Australia, I necessarily did not expect much.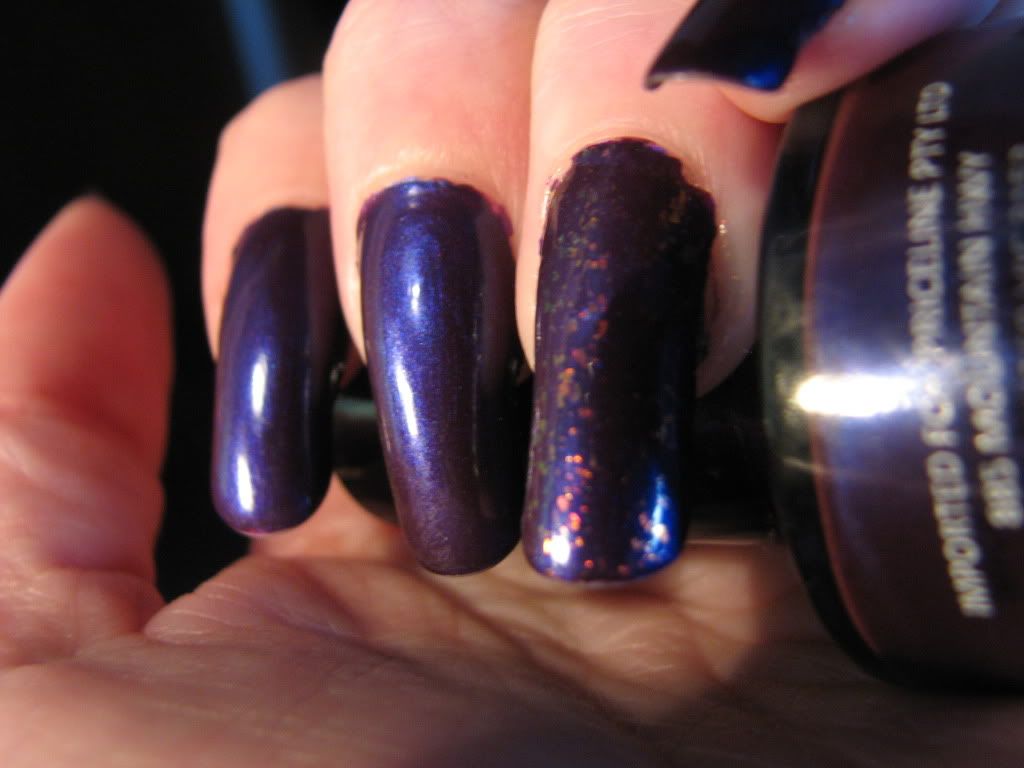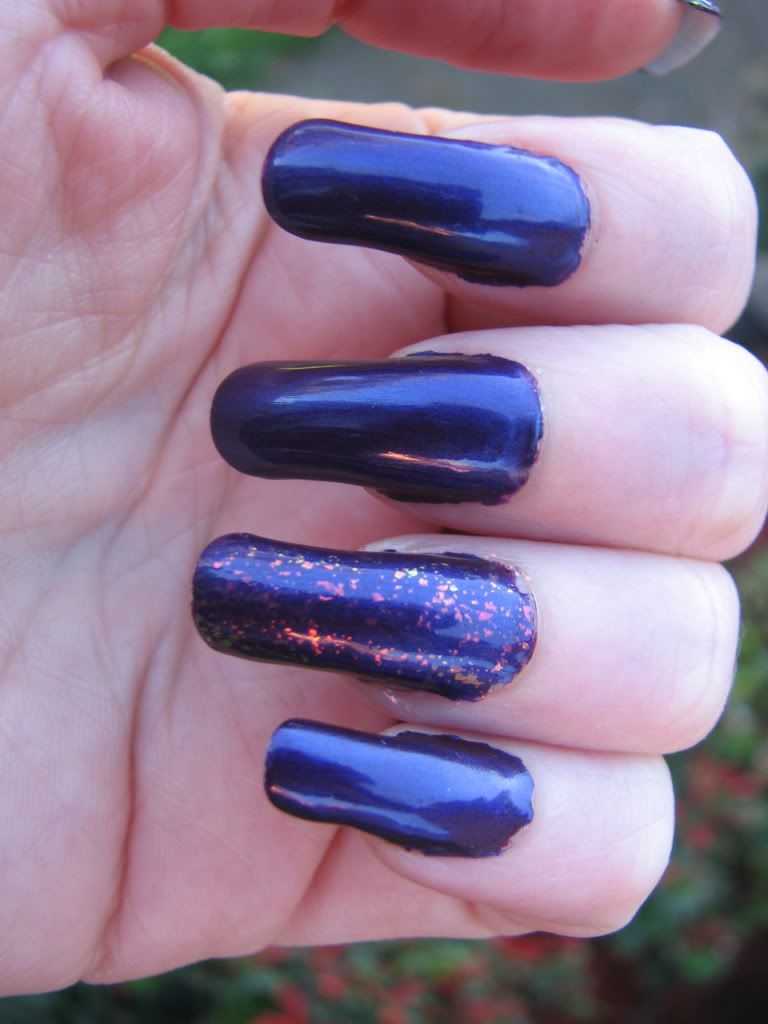 The photo was taken this afternoon (Wednesday afternoon) and I painted the purple on Sunday so it's staying power is going reasonably well. The first photo was the best colour accurate one I got, while the second shows quite how shiny this is. In real life it is slightly more purple than my picture will have you believe.
Today I got lovely nail mail (items I purchased from a blog sale) and after trying to work out what to do with my nails, I decided on two accent nails.
First, my thumb with Kleancolor Chunky Holo Purple & then the ring finger with Nubar 2010.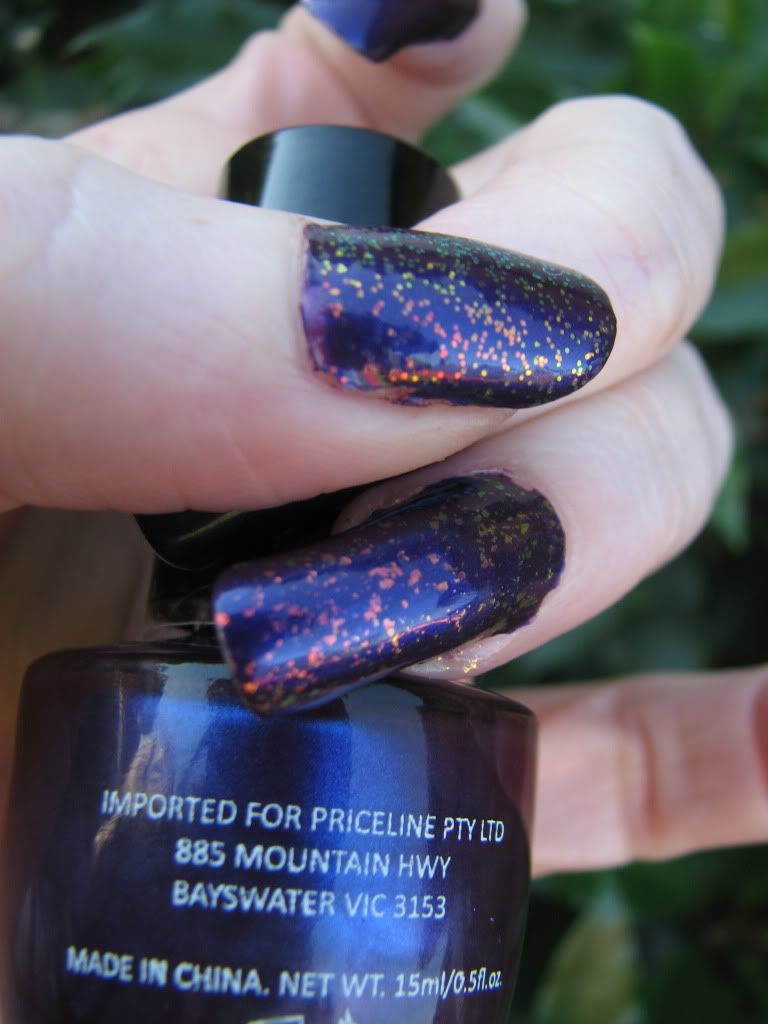 Layers
2 coats Dr Lewins Revitanail
2 coats Model's Prefer - Girl's Night Out
1 Coat Sally Hansen Insta Dry
Accent fingers - Nubar 2010 & Kleancolor Chunky Holo Purple.
This was so close to being a one-coater it is sad. I needed a second coat as I found one coat resulted in a few patches. :( Unfortunately, the blue flash was a lot more prevelaent with one coat. The second coat virtually killed the blue flash in real life. I will perserver with this one though, and maybe get my skill to the way that this will be a one coater.