I have slowly been going through swatching my entire nailpolish collection. I am very happy to say, that today I finally finished this task. Admittedly, the task took longer than it needed to, as I underestimated the amount of wheels I would need, so I actually ran out, and when I brought more I changed sellers and it took two months to get here. Needless to say I considered them lost, and ordered more from the original seller I brought them from.
Bottle Pictures
This includes most of my bottles - does not include the three I got in the mail this week, or my top coats (quick dry/matte.) It also does not include a box of 4 polishes or a double pack of OPI in a box I have. *sigh*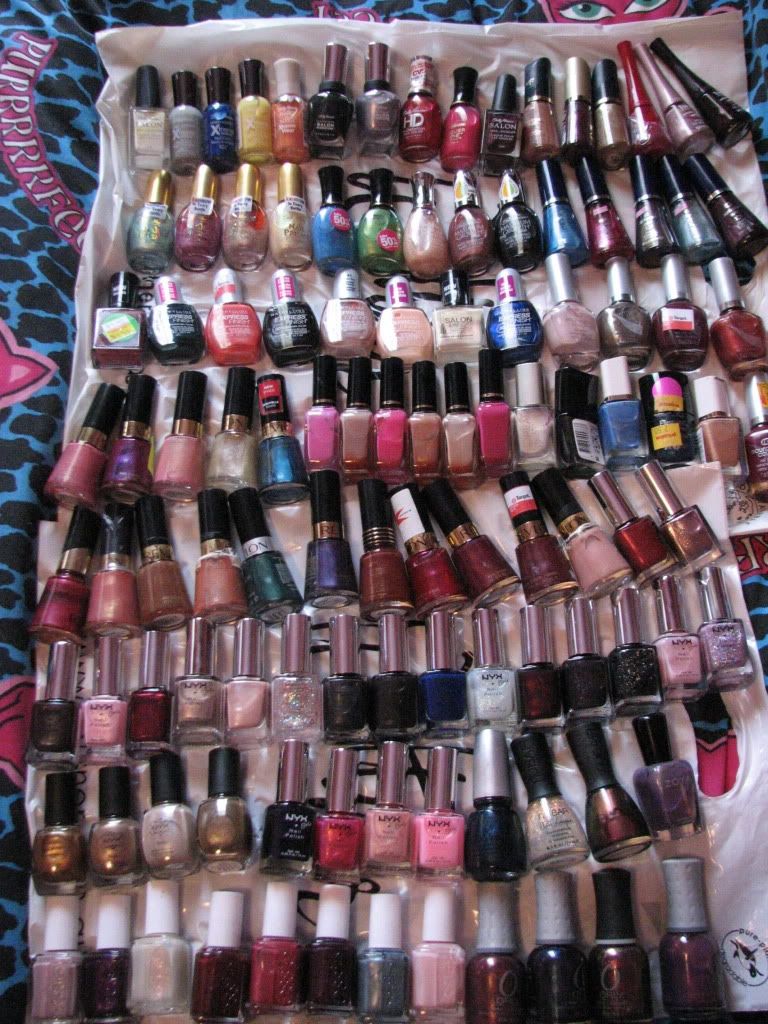 Sally Hansen, Covergirl, Bourjous, Maybelline, Loreal, Essie, Orly, China Glaze, Nubar, Zoya, NYX, Color!, Revlon.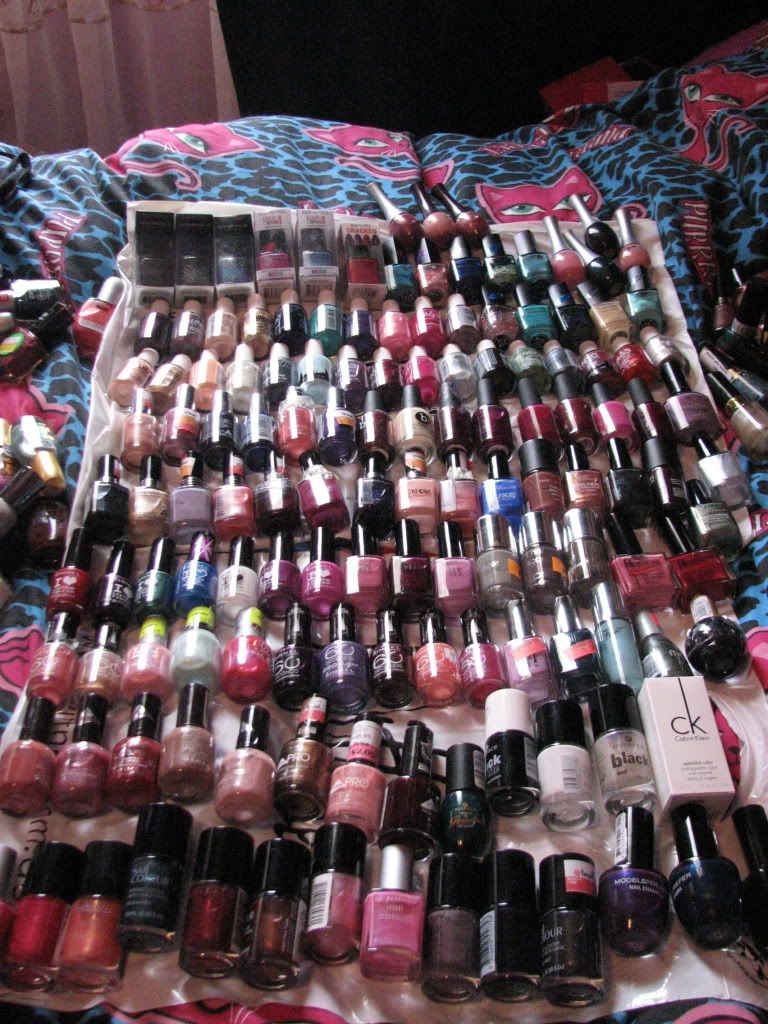 BYS, Savvy by DB, Ulta 3, NYC, B Collection by Bloom, Face of Australia, Australis, Chi Chi, Rimmel, and lots of other odds and ends. :)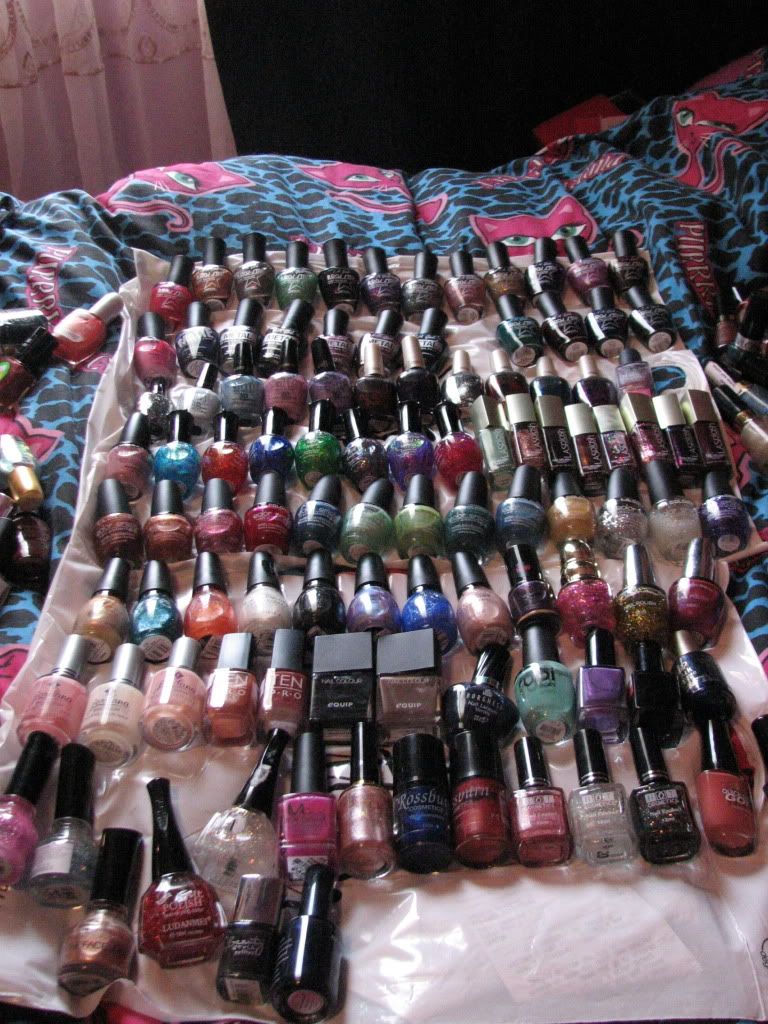 LA Girl, Sinful Colors, LA Colors, LA Splash, Kleancolor, Milani, & lots of other odds and ends.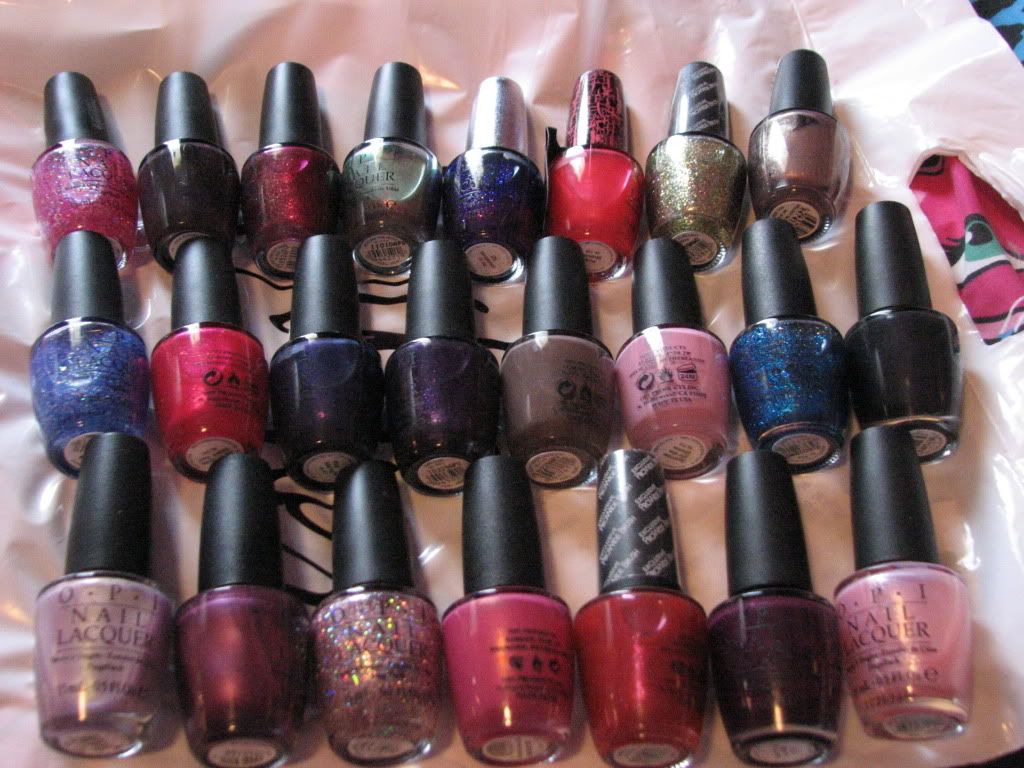 OPIs (sure to include some fakes from an ebay auction where I brought my nailpolish rack. No issue as I was only bidding on the auction for the rack, the included polish was just a bonus.)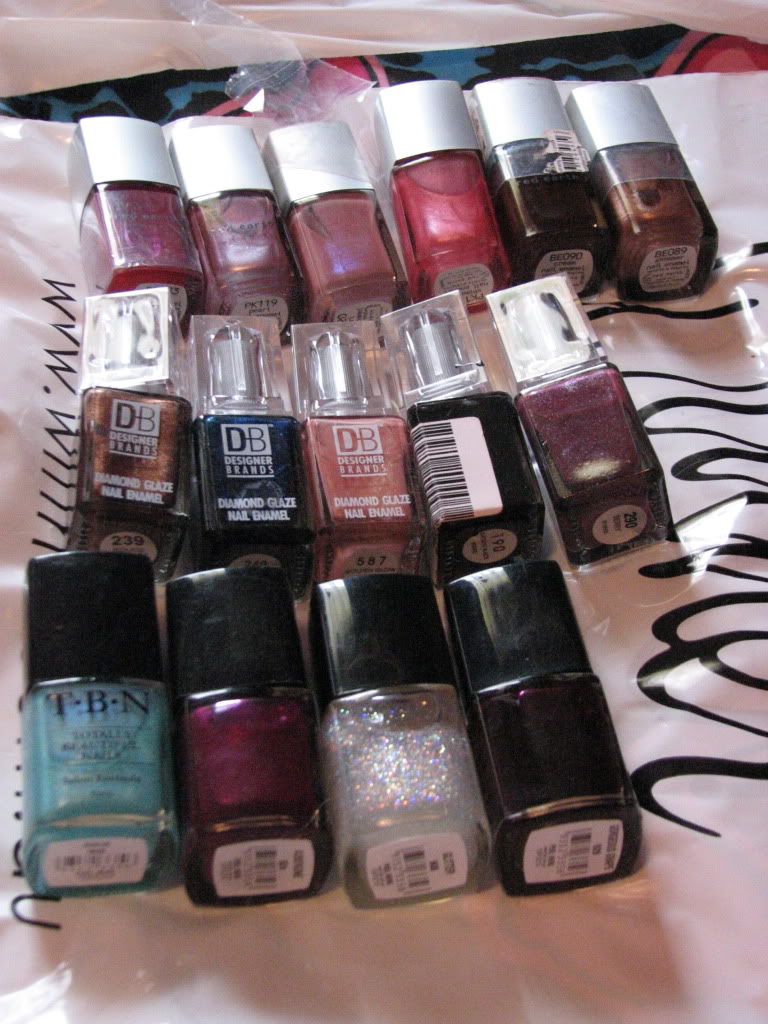 The, these were sitting behind my back so they were missed being included in any other photos. TBN, Red Earth & DB Designer Brands.
----Nail Wheel post scheduled for during the week----