A couple of pics from a mani from a month or so ago.
It started out with Revlon's - No Shrinking Violet (which is gorgeous, which I of course cannot capture with my camera and lighting.) Clearly a picture taken pre-cleanup.
Then after a few days, my transdesign order showed up, so I quickly put OPI - Pink Shatter over the top.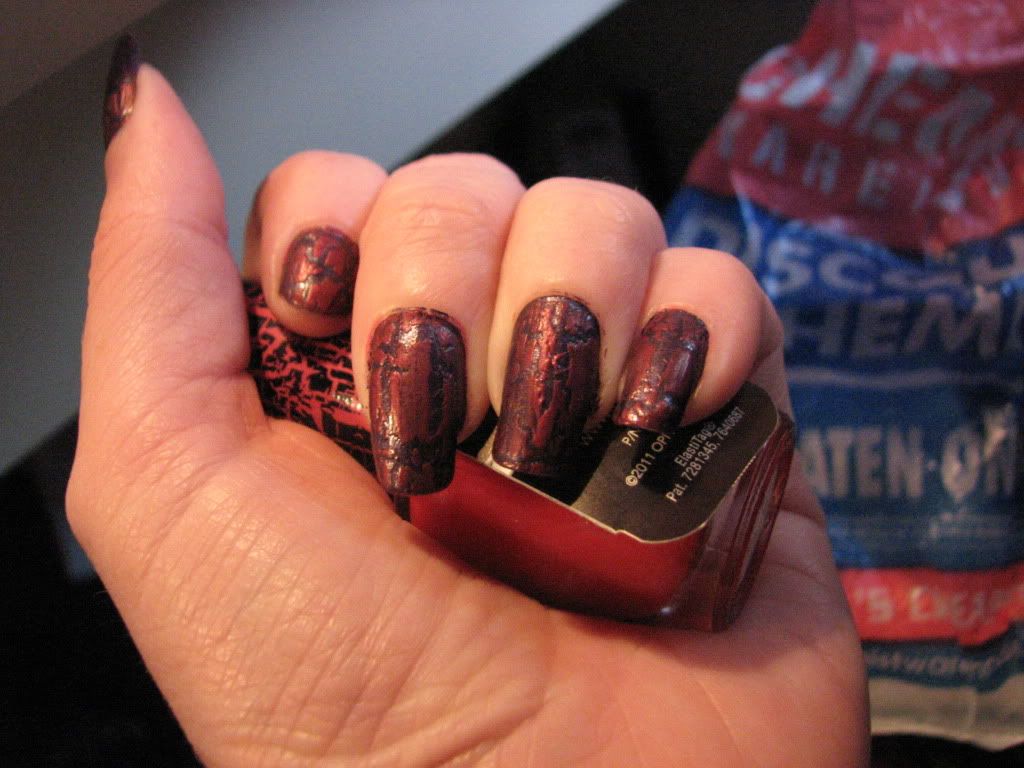 I loved this combination, and the longer I wore the shatter the more it grew on me. :) I still have no plans on going crazy and buying all the shatters around. The couple I have, and maybe one more, will be more than enough for me.