I received my May 2012 Lust Have It box late last week & I love the bags that they are coming in these days, although if they keep sending them in these, I'm not sure what I will end up doing with them all.
All this months goodies came in a little pink bag.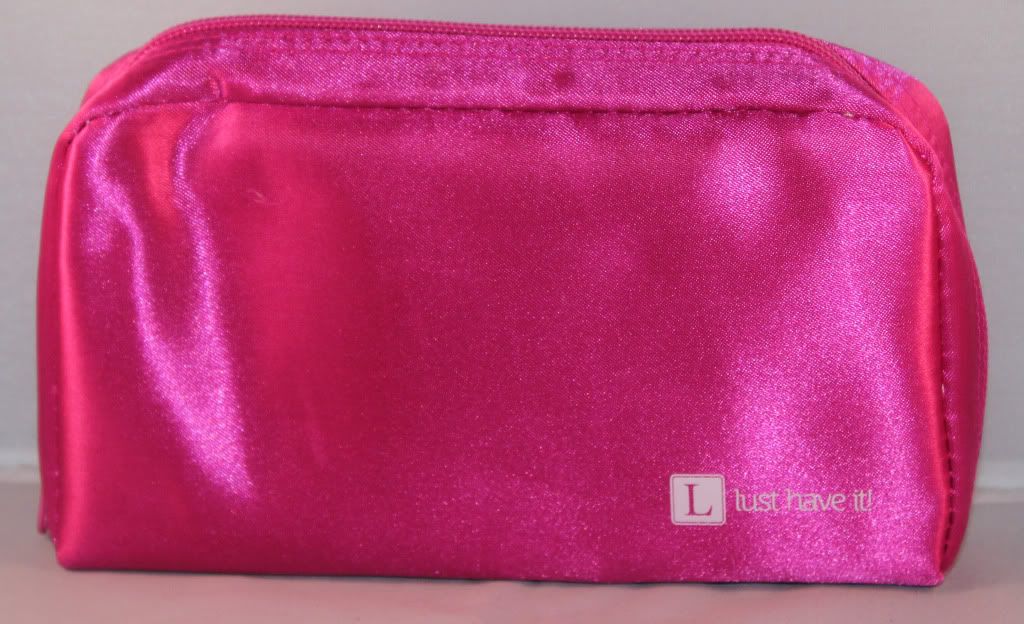 All the goodies together: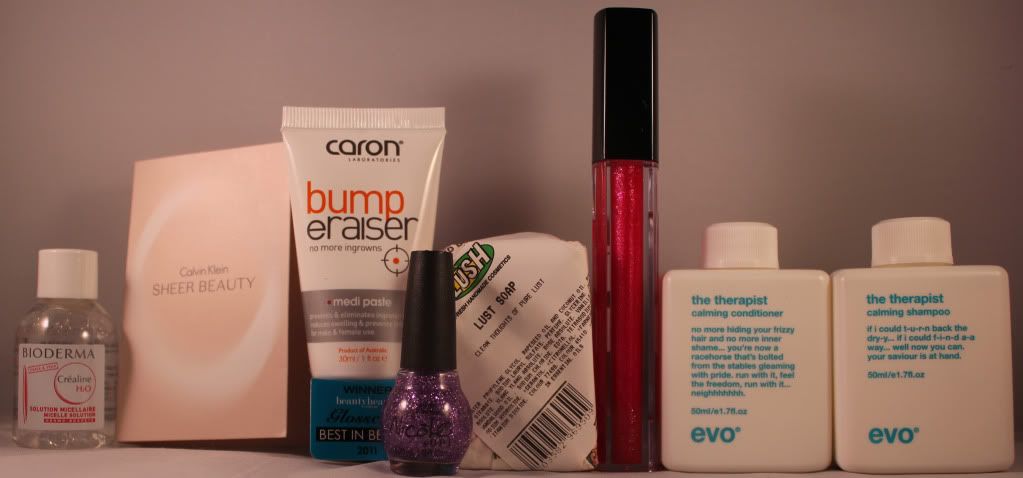 This month we got 8 items in our packs, the card indicates it is a thank you gift for bearing with them in April & to celebrate May. Talking of April, I will have the April Lust Have It up later this week, just for reference sake.
My pack included (from Left to Right):
Bioderma Crealine H20 Makeup Remover
Calvin Klein Sheer Beauty (Perfume Sample)
Caron Laboratories Bump eRaiser Medi Paste
Nicole by OPI mini polish bottle
Lush Soap - Lust
ModelCo Lipgloss in Showgirl Red
Evo The Therapist Calming Shampoo
Evo The Therapist Calming Conditioner
I actually have yet to try much in this pack so I don't have a lot to say about it.
The ModelCo Lipgloss in Showgirl Red looks really pretty...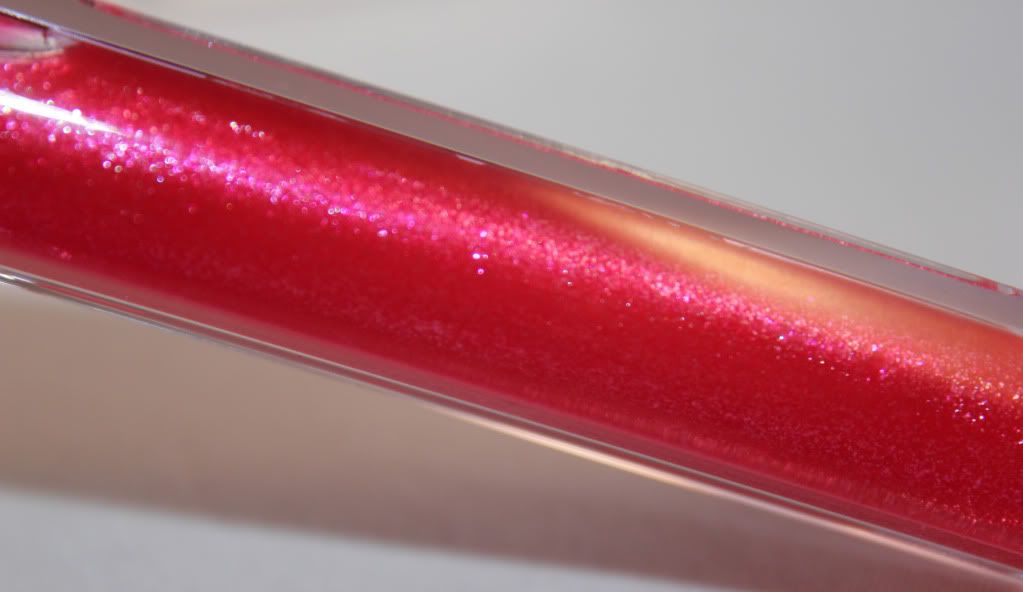 I have only tried it twice and both were just randomly on plain lips. It seems ok, not particularly sticky and the glitter that shows in the tube does not appear to jump out at me on my lips but I really will need to try it out properly to know for sure. It does however, smell amazing, A-M-A-Z-I-N-G.
The nail polish of course I am excited to try (although I may already have this one, need to compare my bottles at a later stage.)
I have also tried the Calvin Klein perfume sample but I am yet to make my final decision as to whether I like it or not, as I keep just wearing it around the house, and I don't know if the scent of my candles is having an impact on the scent of the perfume. The card indicates it has the following notes:
Top notes of peach bellini, red berry and bergamot & middle notes of pink lily, jasmine, peony, dry musk, sandalwood and vanilla blossom.
Overall thoughts of this months pack:
When I originally looked at this months goodies I really wasn't convinced it was a great pack (for me.) However, having just been taking the pictures and writing this up I have come to realise that there is not a thing in this pack that I would not try. However, I could smell the pack before I even opened the mailing box & I thought assumed it was the lush soap, however, up close the lush soap doesn't really smell that overpowering, so I'm not sure what the smell is. I love Lush, nail polish, lip products and perfume so three huge ticks for me there. I don't mind trying different make up removers & due to my hair being fussy I am always up for trying new shampoos and conditioners. So despite my initial reservations, May Lust Have It have put together another great pack.