This is an older mani, from I don't actually know when that I just realised I have not yet posted. My nails are kind of short and horrible but I still do like the actual mani. I will need to do it again one day I think.
OPI - Sparrow Me the Drama with an accent nail of Orly - Rose Radiance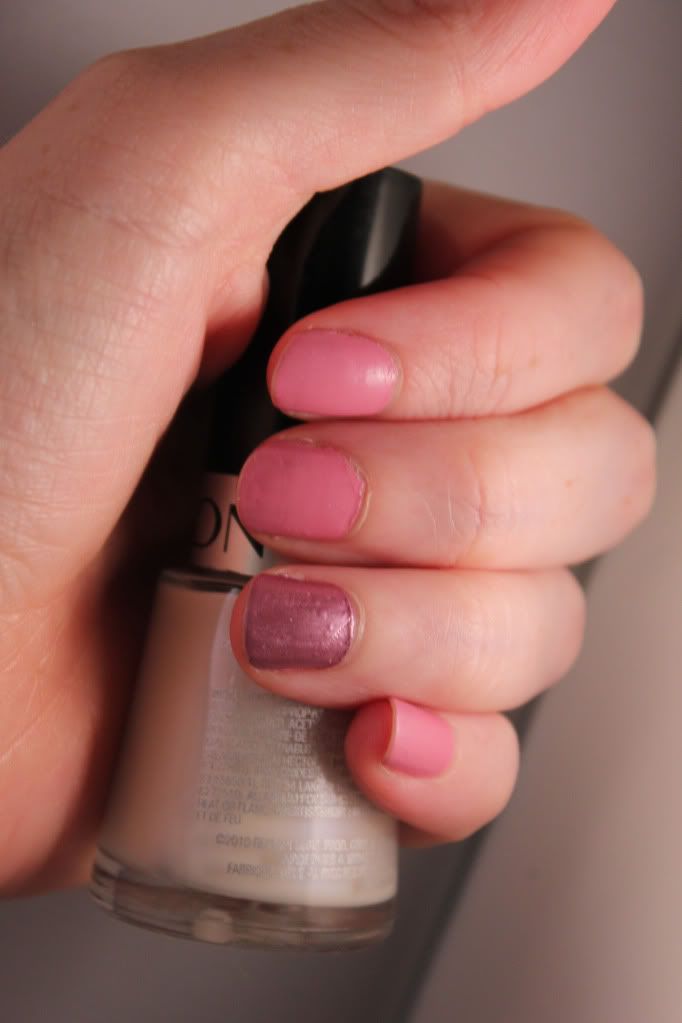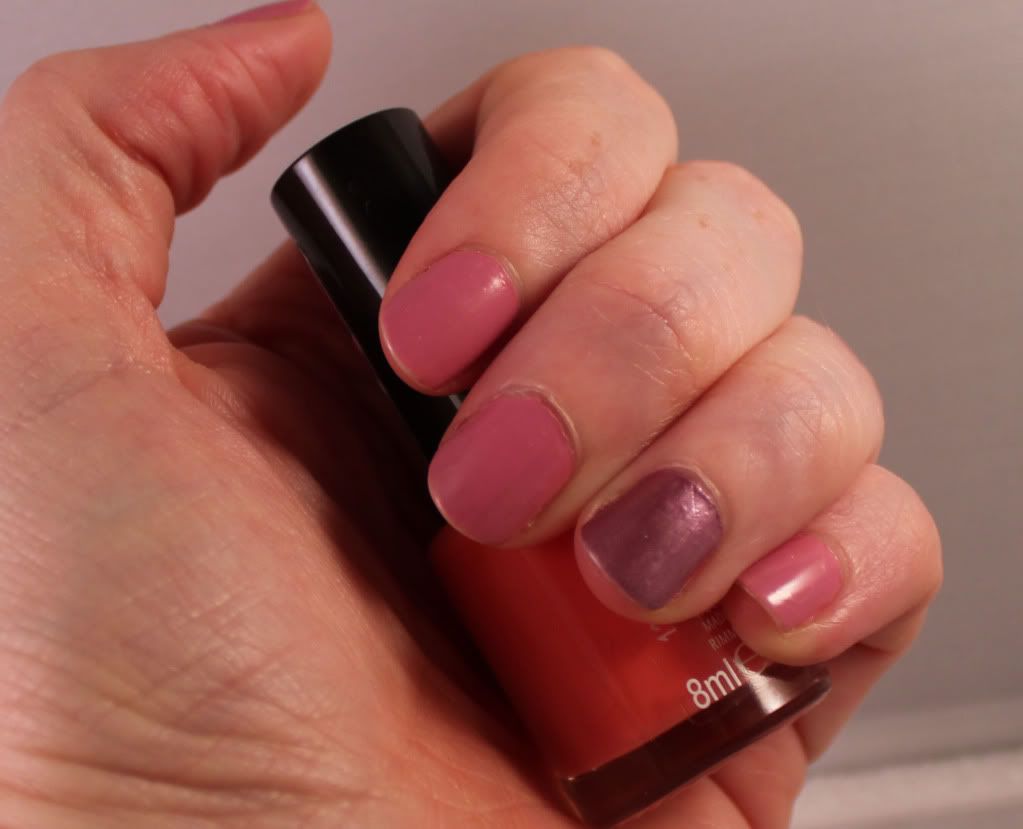 I actually have the OPI on every nail as that was my mani for the best part of the week if I remember correctly, then one day I happened to be sitting near this ORLY polish and that is where/how this mani occured.