Spotted is going to be my little posts of things (beauty things) that I spot around the place. Sometimes the posts will be like this one, where I will have pictures of the items if I have brought them. Others, it may just be a quick little post, picture free, from my iPhone. We will just see what I do when the time comes.
Today's spotted comes from the joys of Coles. I hardly ever notice the makeup products at Coles but after stumbling upon the Kink clearance (all stock mostly gone near me so I'm not including that in the post!) I have kept an eye open or two since then. :D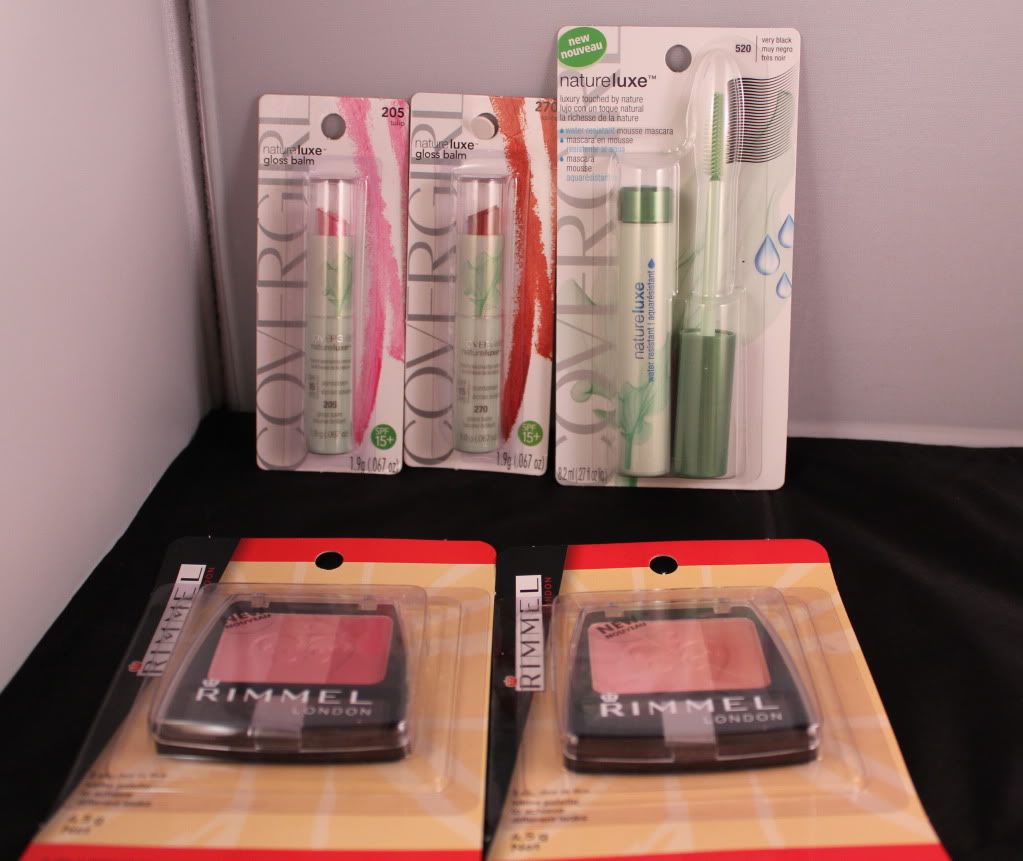 First up, we have two
Covergirl
natureluxe
gloss balms
. The shades on clearance are 205 Tulip and 270 Spice. Arm swatches below.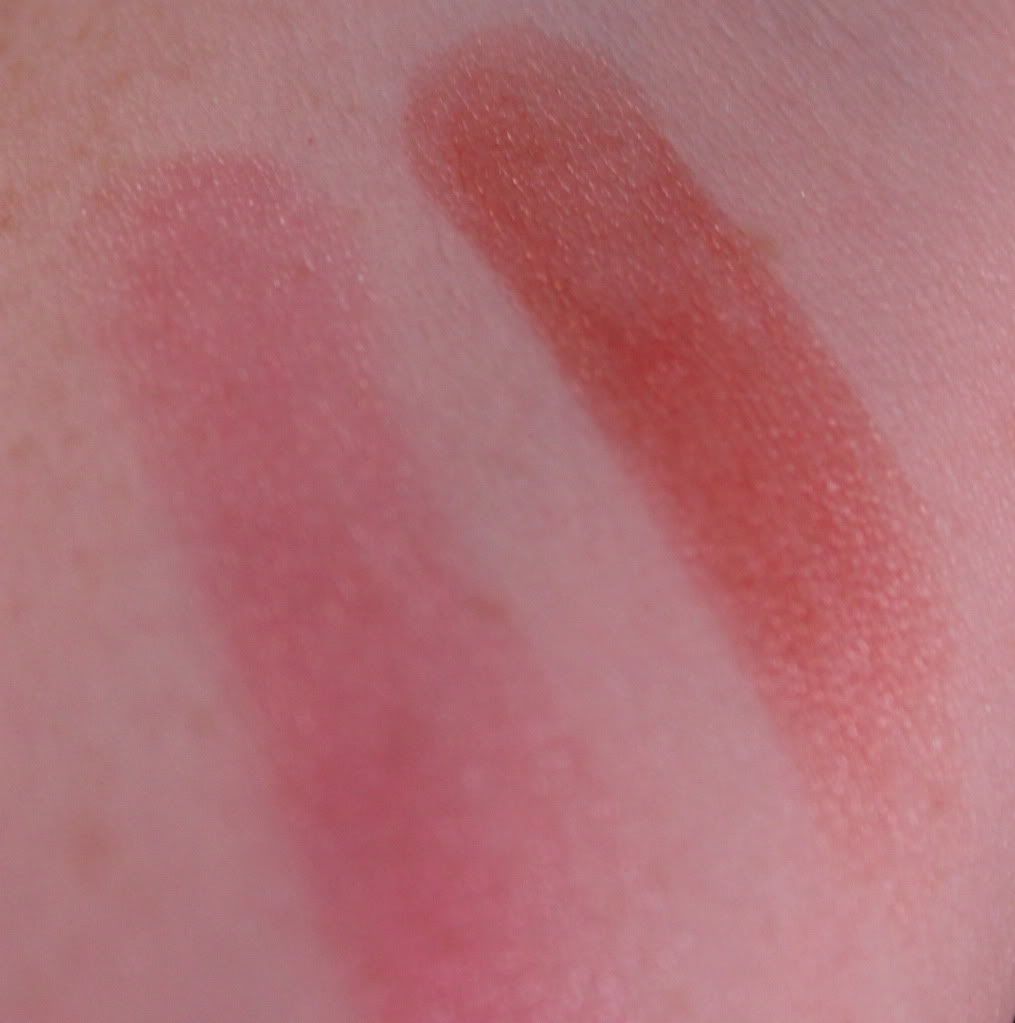 L-R: Tulip; Spice
While I am actually yet to try these on my lips, Tulip is not very pigmented. The above swatch took multiple swipes to get that colour to show up. It was virtually invisible on my arm prior to that. These were $3.something. Sadly, I have tossed away my docket and cannot remember the cents amount.
Next is
Covergirl
natureluxe
mascara
in 520 Very Black. This was for the wonderful price of $3.20.
Finally, we have two
Rimmel
blushes
in 001 Spring Flower & 003 Autumn Catwalk for $3.73.
003 Autumn Catwalk
001 Spring Flower
I am also yet to try these on my face, but these arm swatches are the gentlest touch of my finger into the blush as possible. It was so gentle you cannot even tell by looking at the Blush that I have actually touched them. Cannot wait to try these babies.
That is it for Todays spotted.