Admittedly, this mani is a couple of weeks old now, but I still like it for something different (for me, the boring office worker.)
I also did not realise until I was actually typing this post that the only pictures I got of this mani were on my iPhone (old 3G one) in my lunch break from work one day that week. So photo's are even poorer quality than normal.
This is Nail It! from Sportsgirl in Olive with an accent nail of BYS - Urban Jungle. 2 coats of each.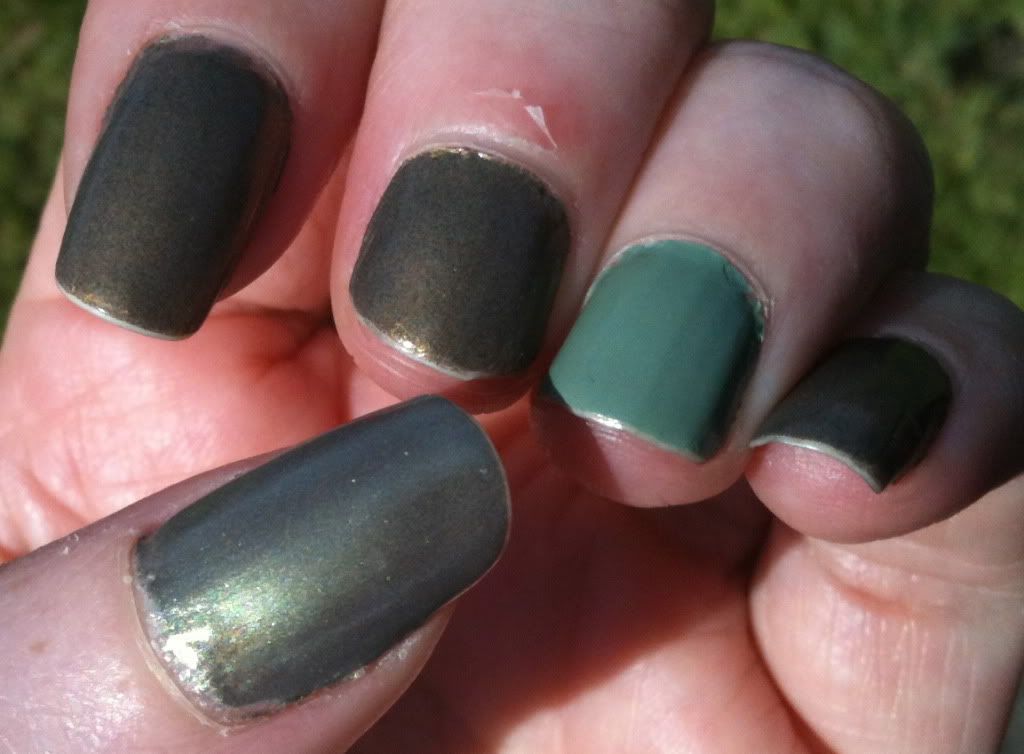 This photo I did something with instagram with it - forget what though, but it shows up the gold shimmer really nicely in the photo, so an instagram image it is.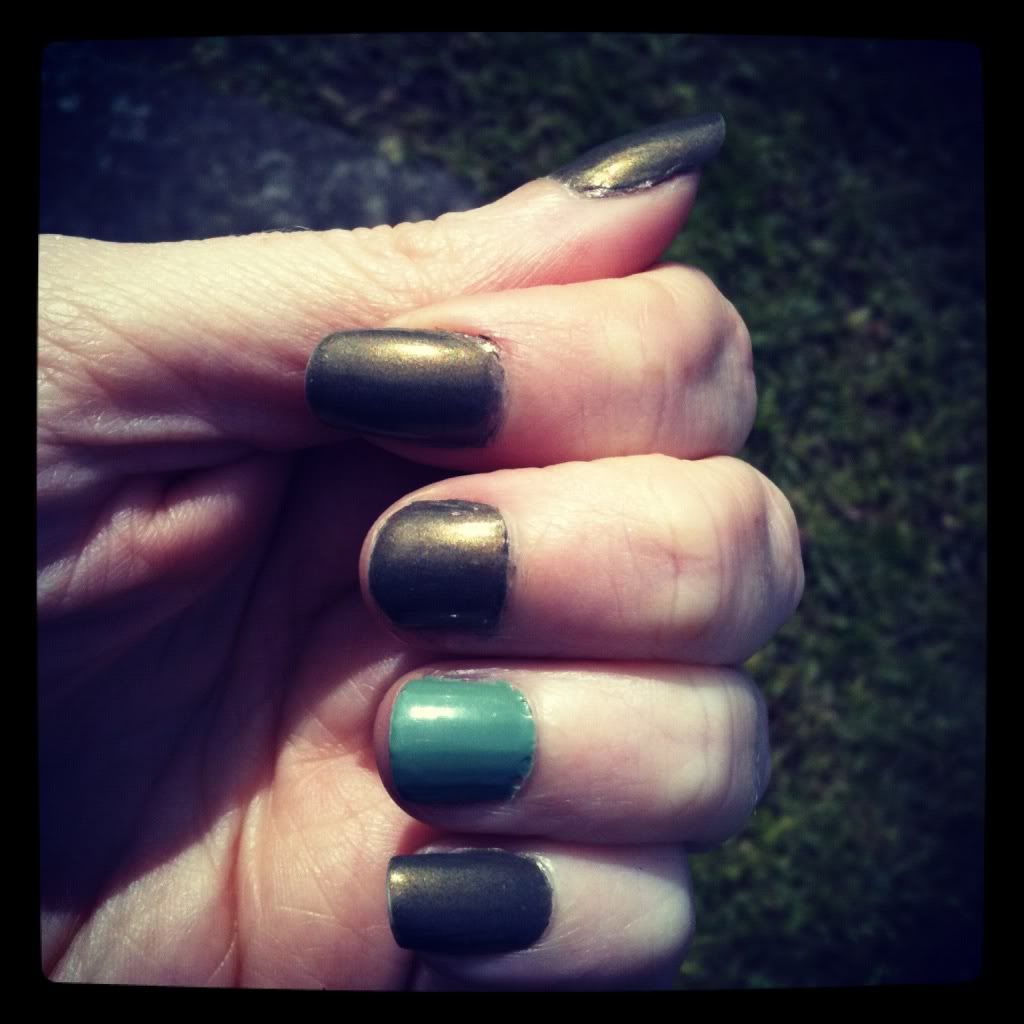 From memory the sports girl polish was excellent to work with, and I think I could have got away with one coat for both of them as well.
Excuse the nasty hands, we will just say my hand a knife got a little too friendly recently and you are seeing the after effects of said friendly knife and hand.